Top Things to Consider Before Purchasing a Business in Canada
The aim of achieving business success often provides the encouragement that can change a company from one small organization to one that is completely successful. However, to succeed in Canadian business, you must be committed to what you are doing. Although there are many people making it in business, for every success, there is always some failure. This can be due to poor planning, bad luck, and poor management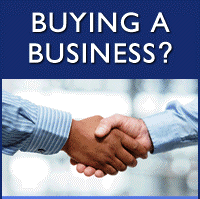 To avoid the many pitfalls, you need to implement a strategy that is ambitious and achievable as well. More so, it should be focused in direction to ensure that the business succeeds within very short time. The only things that should guide you in the economic concept of opportunity cost. For all the things that you are doing in business, you must understand the cost involved in achieving them. For instance, if you only have to spend $500 on either a computer or another machine you will definitely go for the product that will give you much value as a businessman.
When considering whether to start or buy a business in Canada, it's critical that you make an informed decision. An Informed decision and consideration of an alternative choice is very important when it comes to taking advantage of a country that has a great economic growth such as Canada. For the business to be successful, you must ask why you are purchasing the business in the first place and whether it's the best decision to make as a businessman. This will, therefore, give you a rough idea whether to go ahead or not. If you realize that the answers do not add up, then you need to reconsider your decision.
It's also imperative to think about the challenges that you are likely to experience with the business that you want to buy. For instance, if you are buying a company that will need a lot of cash it's important to know whether there is much to get from such a business. If not, you should not go ahead with it. In fact, it's important to learn about this while you are still negotiating about the price of the company. By doing this, you will also know what you could have done instead of buying the business.
Issues that are important
Before setting your target on a particular company, it's important to undertake a comprehensive analysis of the market especially your potential customers so as to know whether you think that your business has got a future. You should achieve a strategic objective out of the transaction that you make. This could be as simple as owning and operating a business to buying a successful company. Remember, the best way to carry out this is to identify a variety of targets on a confidential basis so as to assess the possibility of a transaction taking place.
Finally, you need to know the skills and qualities that you require to run such business. This will ensure that you know about them or learn about them before embarking on the process of buying the businesses. Well, those are some of the most important considerations when planning to buy a business in Canada.  When you consider them you will definitely succeed in your endeavor.